Your bathroom is a place where you spend a lot of time throughout the day. Why not show it the love and care it deserves by decorating it properly?
We'll take you through a list of bathroom accessories you can include in your bathroom to give it both style and added functionality! Remove the drab from your bathroom and transform it into space that resonates with visual appeal!
Reasons To Transform Your Bathroom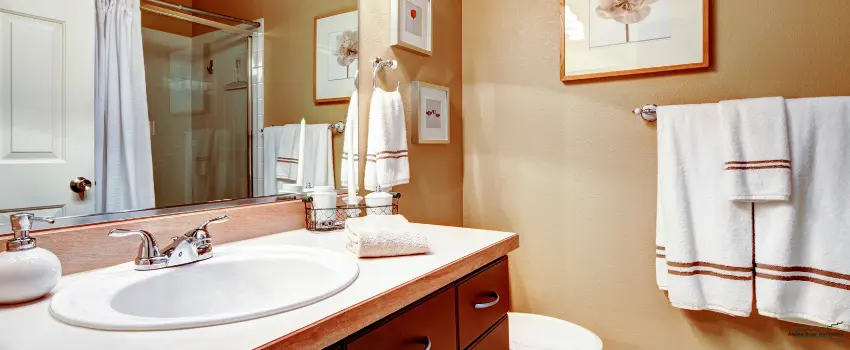 Your bathroom is not merely a place to attend to personal needs; it is a private sanctuary for solitude, serenity, and contemplation. Wouldn't you want your private space to be adequately decorated?
Not only are the following bathroom accessories made to add flair, but many are made to include additional functionality to your bathroom. Whether you're simply looking to make your bathroom have added practicality or are wanting to spice up its appearance, we'll provide you with ways in which you can make your bathroom a place you'd never want to leave!
Functional Items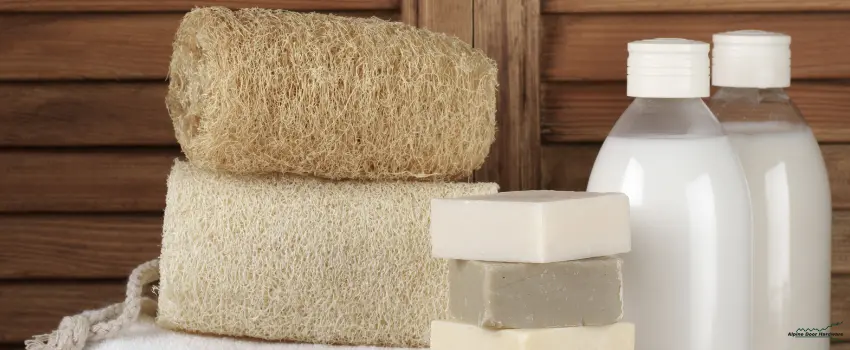 Ever find your bathroom feeling a bit barren and not having the necessities it should have? These bathroom accessories are designed to not only liven up your space but add extra functionality to your bathroom.
1. Towels
These are an important component of any bathroom, provided you don't want your clothes dripping wet after a long shower. Take the time to decide which towels you'd like to include in your bathroom, and choose ones that you think would be a good aesthetic fit for your space!
If your bathroom doesn't already include one, you may also want to acquire a towel bar or towel rack so that you'd have a proper place to keep your towel.
2. Soap Holders
Not into having to clean soap residue from leaving your bar soap on the sink? Having a soap holder will provide you with a dedicated spot to store your soap and keep your sink from getting messy from unwanted soap smudges!
There's also the option to ditch the bar soap and replace it with a hand soap dispenser if liquid soap is your preference.
3. Mirror
Mirrors are a must for any bathroom! Whether you're moving into a new home and need an equally new mirror, or are looking to replace your current one, invest in a quality mirror so that you can look back at yourself with confidence!
4. Shower and Bath Mat
This item serves as a preventative measure for slip and fall incidents. When obtaining a shower mat, be sure it is non-slip to avoid potential shower accidents.
For outside the tub, place a bath mat to further keep you from slipping when exiting your shower. These bathroom necessities are important for keeping you and your loved ones safe.
5. Shower Curtain and Curtain Liner
Nobody likes a bathroom floor flooded with shower water! Shower curtains and curtain liners are basic bathroom needs that will alleviate this issue. Choose a shower curtain that you think would add style to your bathroom!
6. Toilet Paper
It's never a pleasant experience to go reaching for the toilet paper only to find out that there's nothing but the cardboard roll. Make sure to properly stock up so you won't run into this issue!
7. Trash Can
Rather than having to carry your garbage to the kitchen trash, get a small trash can for your bathroom to dispose of your discarded tissues and other used-up toiletries. This will also help keep your bathroom from getting cluttered with unnecessary garbage.
8. Plunger and Toilet Brush
Toilet clogs are bound to happen at some point, so investing in a plunger is recommended so that you're prepared to fix your clogging problems. A toilet brush will further help in maintaining the cleanliness of your toilet.
9. Sanitation Cleaners
Sanitation is a must for any bathroom, and you need the proper cleaning agents to maintain this. As such, it is recommended to obtain a variety of cleaners such as toilet bowl cleaners, multipurpose cleaners, and glass cleaners so that you can keep your surfaces clean, shiny, and free of bacteria,
Decorative Items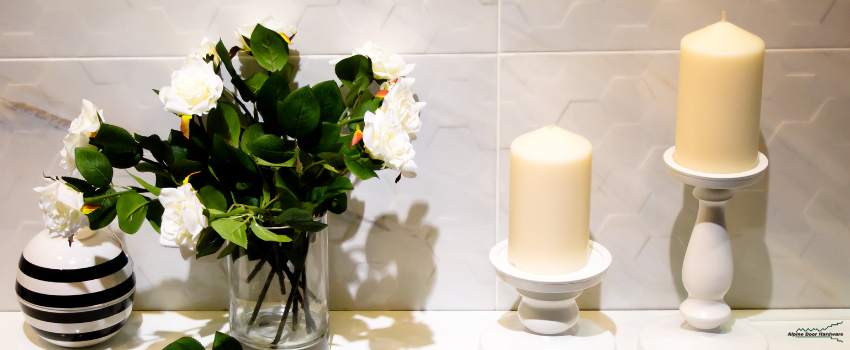 Now that you have functional things in your bathroom, why not take it a step further and work on your bathroom's style? Here are some of the best bathroom accessories that focus on style and aim to provide your bathroom with some decorative appeal!
1. Framed Art
If you've got the space to do so, consider adding some artwork to the walls of your bathroom. Make sure to select artwork that reflects your unique artistic taste!
2. Lighting Fixtures
Lighting fixtures can make a dramatic difference in altering the entire mood of your bathroom! Decide on ones that properly accent the other designs and components already in your bathroom.
3. Window Curtains
In the case your bathroom has windows, acquire a set of curtains that both protect your privacy and accentuate your bathroom's style!
4. Vanity Set
These sets typically come with many of the fixings you need to populate the sink countertop of your bathroom. This includes things in the bathroom like soap or toothbrush holders. Pick a set that will match the overall aesthetic of your bathroom!
5. Mirror Frames
Boldly boast your mirror's presence by providing it with a frame! A mirror frame is a great addition to any bathroom that adds both style and class!
An appropriately-chosen mirror frame not only improves the look of your bathroom, but it can serve as a focal point that captures attention and gives the illusion of a more large and open space.
6. Candles
Create a relaxing mood by adding candles in your bathroom. The next time you unwind in a hot tub, you can light up these candles to help you achieve a state of tranquility and calmness.
7. Figurines or Small Sculptures
To create a unique vibe, showcase some small sculptures or figurines that bring a personal touch to your bathroom decor!
8. Hand Towels
Hang some small hand towels that coordinate with the relative mood of your bathroom and complement any other towels you may have on display!
Key Takeaway
Bathroom accessories are a vital part of adding life to your hygienic sanctum! Your bathroom is not merely just another room in your home; rather, it is a private space where you can take care of yourself and spend some personal time. For this reason, it should be adorned in a way that evokes a calming and stylish ambiance.
Whether you're looking to add functionality to the bathroom for a new home or revamp the looks of your current one, these items can help you achieve a visually stunning and attractive appearance for your bathroom!
Capture that feeling of zen in your bathroom with the help of Alpine Door Hardware!
Let us assist you in attaining a sense of serenity by having a bathroom that's both stylistic and functional! Check our bathroom accessories and door hardware in Park City, UT that will help make your bathroom a comfortable one!