Top-Quality Bath Accessories
Transform your bathroom by investing in high-quality bath accessories.
Bath hardware and accessories can take a bathroom to a whole new level. These decorative items provide aesthetics and functionality to bathrooms. They play a vital role in enhancing the design and overall splendor of the room.
It's no secret that bathrooms are one of the most important areas in a home. People use them several times daily. They are high-traffic areas, and they need to be functional. For this reason, it's best to equip them with high-quality accessories that look great and can stand the test of time.
At Alpine Door Hardware, we provide a vast array of bath accessories. We partner with various manufacturers and give our customers access to top-notch quality products for their bathrooms. Our products are sure to enhance your bathroom design and provide functionality that suits your lifestyle.
Our team can also provide you with professional installation and repair services. With our reliable services, you can make the most of your bath accessories. Our experience in the industry equips us with ample knowledge, so you can rely on us for all your bathroom hardware needs. 
Factors to Consider When Choosing Bath Accessories
At Alpine Door Hardware, we help our customers pick the best bath accessories. Here are some factors you have to consider to help you get started:
One of the first things to consider when looking for bath accessories is durability. Bathrooms and toilets are damp areas, so everything inside them is exposed to excess moisture or water.
For that reason, it's essential that the products you choose have robust construction. They have to be designed in such a way that they can withstand frequent exposure to moisture and water.
Additionally, some bath accessories, such as handles, grab bars, and levers, get touched over and over again. They need to have a durable finish or coating to withstand the rigors of daily use.
With the variety of designs available, bath accessories provide different functionalities for you to choose from. For instance, there are soap holders that can be placed on top of sinks, and there are some that can be mounted on walls.
Faucet or sink handles are other great examples. There are different types of handles that offer different functionalities. Some need to be rotated, while some only need to be turned left or right. Choose accessories suitable to your lifestyle to ensure convenience.
As mentioned, bath accessories are not only functional but also decorative. To ensure that they transform your bathroom, choose designs, colors, and finishes that match the interior design of your space.
In general, it's best to choose accessories that have the same style. Some of your choices include nickel, brass, stainless steel, bronze, and chrome. If you install fittings with different colors and finishes, they might look out of place.
Some bath accessories are a magnet to dirt buildup. Grime, such as soap scum accumulation, can mar their appearance and affect the overall look of your bathroom. For this reason, it's essential to choose accessories that are easy to clean.
Why Choose Alpine Door Hardware
Alpine Door Hardware has been providing bath accessories since 2013. With almost a decade's worth of experience, we have gained extensive experience in choosing top-notch quality bath accessories.
We partner with different trusted manufacturers to provide our customers with quality products. With our experience, you are sure to have an enhanced bathroom that suits your lifestyle.
Our team has access to state-of-the-art equipment, so you can also rely on us to provide you with professional installation and repair services. We can help you lengthen the lifespan of your bathroom hardware.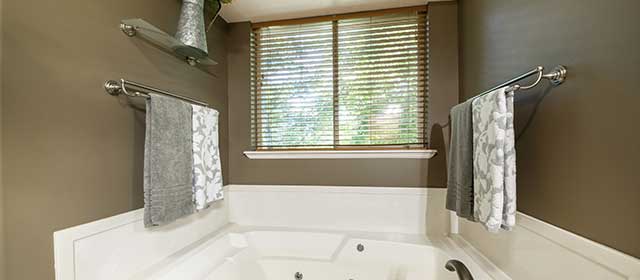 We provide an array of bath accessories for you to choose from. Some of them are:
The warranty of these bath accessories depends on the manufacturer's offer.
Frequently Asked Questions About Our Bath Accessories
If you need help with enhancing your bathroom, our bath accessories are among your best options.
Contact us today if you have inquiries regarding the services or products we provide. Our team will be more than happy to assist you. Give us a call today!